NationInFashion
Regular price
$29.95 USD
Sale price
$24.95 USD
Unit price
per
Sale
Sold out
For Christians, the phrase "Washed by the Water" can have a spiritual connotation and is often used in reference to the act of baptism. Baptism is a Christian sacrament that involves immersing a person in water or pouring water over their head as a symbol of washing away sin and being reborn into a new life in Christ.
According to Christian belief, baptism represents a person's acceptance of Jesus Christ as their savior and their commitment to follow Him. Through the act of baptism, a person is forgiven of their sins and receives the gift of the Holy Spirit, which empowers them to live a new life in Christ.
The phrase "Washed by the Water" can also be used metaphorically in Christian worship music, where it is used to symbolize the cleansing and transformative power of God's love and grace. It emphasizes the idea that through Christ, believers are made new and are able to live in freedom from the bondage of sin.
Overall, the phrase "Washed by the Water" is a powerful symbol for Christians, representing the spiritual cleansing and transformation that comes through faith in Jesus Christ.
Bookmark Dimensions 

Material: Stainless Steel
Length: 16 cm Length
Width: 10mm wide (1 cm)
Color: Gold
Tassel: Gold color
All engraving is done in the Font displayed on bookmark.
View full details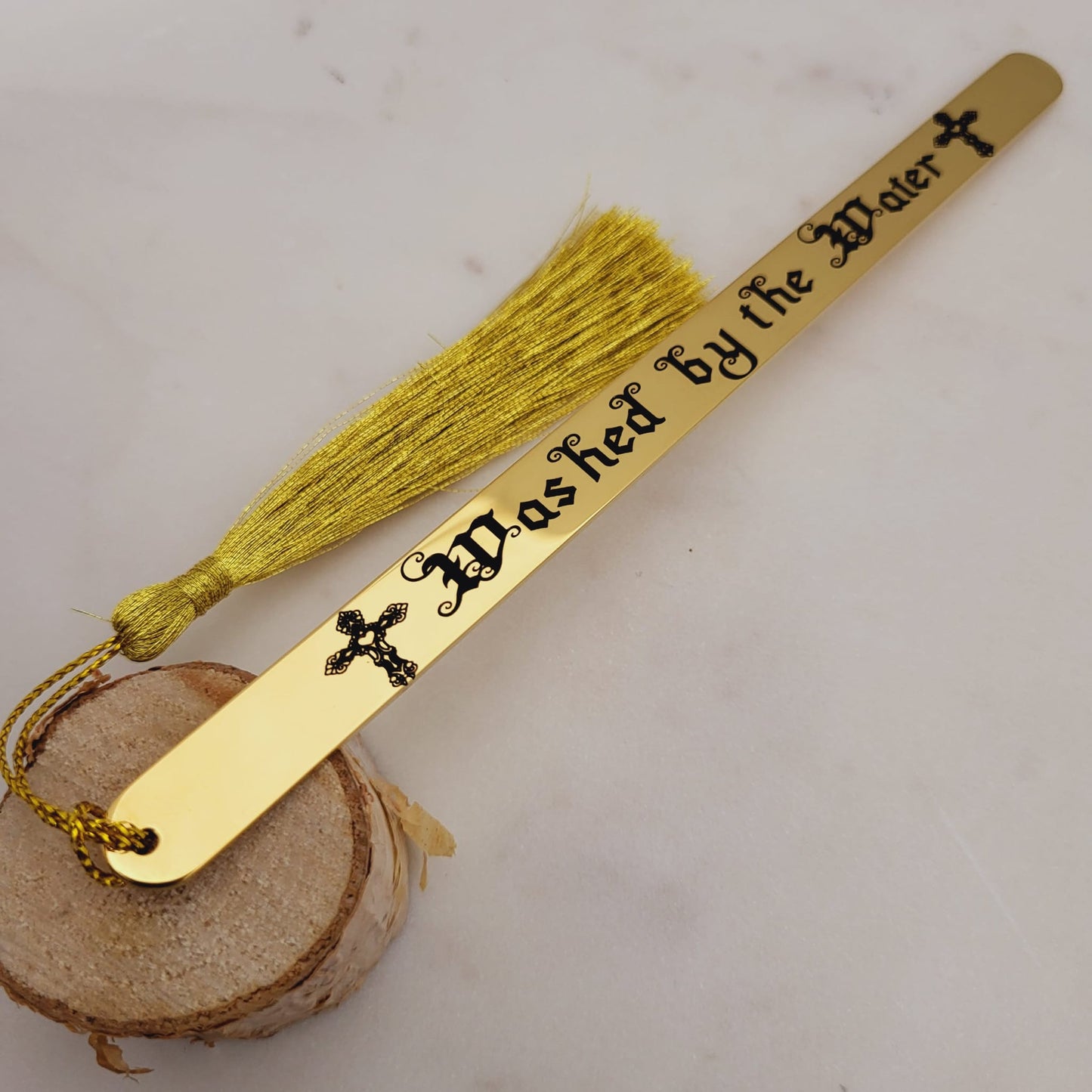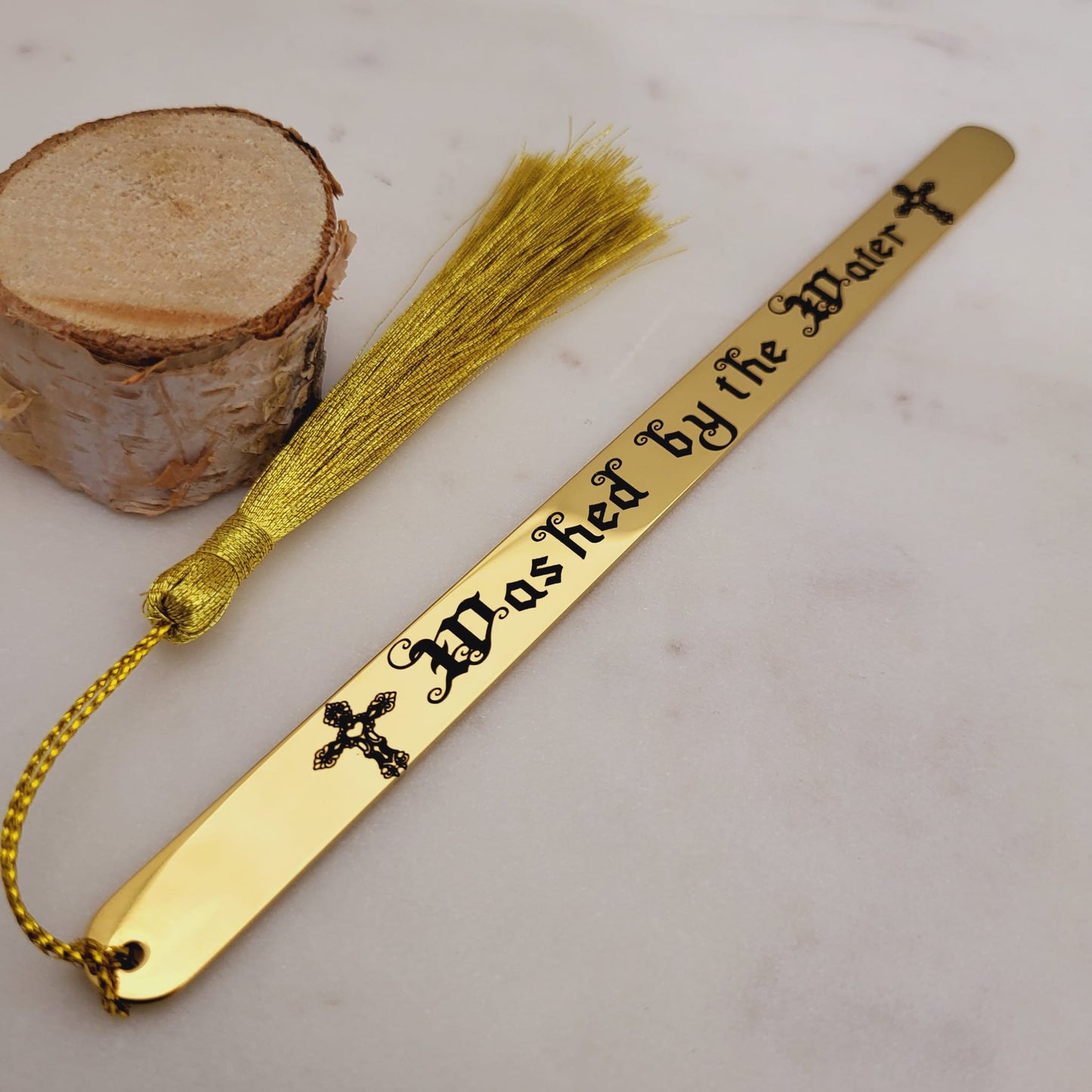 Answer to most common questions.
How Long does it take to Ship the Orders ?

Orders are usually shipped the Same or the Next day. We ship with USPS & Canada Post within North America.
Where are the Orders Shipped from ?

We ship all orders from Niagara Falls New York & Toronto - Canada for faster deliveries and less wait times.
How Long does it take to make Custom Engraved Jewelry ?

Custom Engraving takes few Hours to a Day at max.